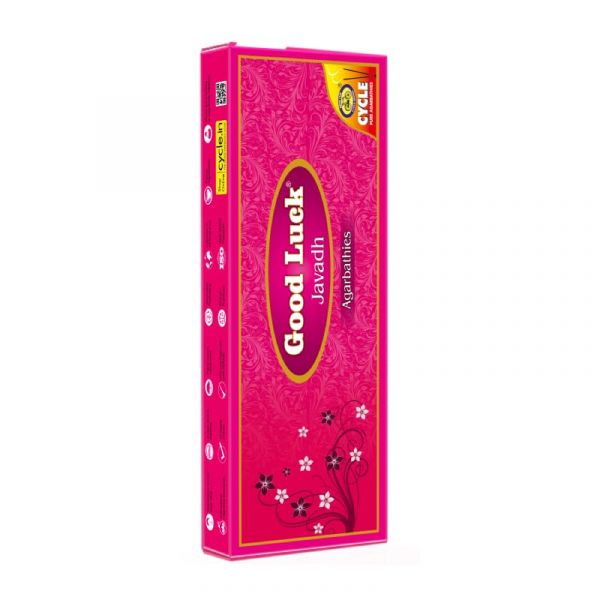 General
Net Quantity
250g
Length of the stick
22.86 cm
Type of bathi
Scented Bathi
Burning Time
40 Minutes
Packing Type
Rectangular Pack
Fragrances
Cosmetic, Traditional, Javadhu
Place incense stick/agarbathi away from flammable materials on a fire proof and heat resistance surface/incense burner.
Light the coated end of insense stick/agarbathi, allow flame to catch; genlty blow out the flame.
Caution
Never leave burning incense unattended.
Keep out of the reach of children.
Incense is not edible.
Use agarbathies/incense sticks with care and in a well ventillated area.
Manufacturer Name & Address: N. Ranga Rao & Sons Pvt. Ltd, #1553, Vanivilasa Road, Mysuru - 570 004, Karnataka, India.
Country of Origin: India
GoodLuck Javadh Agarbatti