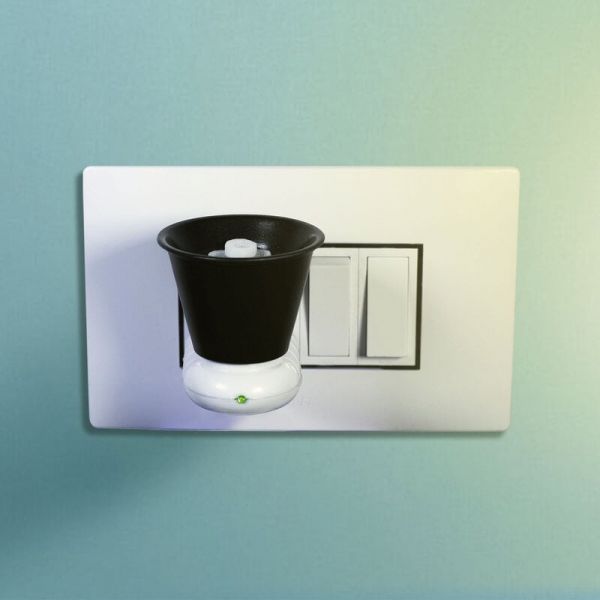 General
Pack Contents
1 no Camphor Vapouriser + 10 Camphor Tablets
Manufacturer Name & Address: N. Ranga Rao & Sons Pvt. Ltd, #1553, Vanivilasa Road, Mysuru - 570 004, Karnataka, India.
Country of Origin: India
Karpure Camphor Vaporizer
MRP (Inclusive of all Taxes):

Rs

175.00
Ex Tax:

Rs

175.00
Free Shipping on Orders Above

Rs

249.00
Karpure Camphor Vaporizer is a device that is used to burn camphor instantly and it releases the fragrance into the air thus creating a fragrant and calm atmosphere without the use of a flame.
Camphor is known for its therapeutic properties such as relieving from inflammation, pain, cold etc and also known for its insecticidal, antimicrobial, and antiviral benefits. Its diverse properties make an integral ingredient in auspicious ceremonies and is ideal to create a relaxed aura for spiritual calmness.
Direction for Use –
Connect the Air KarPure vaporiser to the electrical socket.
Place 2-6 pallet of Camphor (about 1.5 g to 5g) on the heating mat.
Switch on the Air KarPure for Smoke free vapours.
Keep the device switched off when not in use. Use Om Shanthi Karpooram for Pure camphor vaopurs.

Input Voltage(V): 248V AC

Caution: Keep out of reach of children & pets. Store in a cool dry place. Do not touch the device while it is on, device may get hot to touch after use.
Brand: Karpure
Product Code:

AKD175

Availability:

70
Tags:AKD175, Karpure Camphor Vaporizer, mosquito repellent
People who bought this item also bought