Festivals & Occasions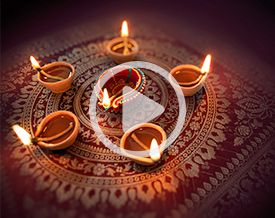 Festivals are what keeps us connected. When we are all together; friends, family and society, it makes up for a feeling of solidarity, unity. Unity is the most dominant weapon to battle with any obstacle throughout everyday life. Let us know more about our culture, our festivals and occasions with these amazing festival videos.

On the day of Masik Karthigai, devotees worship Lord Subramanyam to seek his blessings. It is believed that devotees observing a fast on this day are blessed to win over their enemies....
On the day of Bhai Dooj (Bhaiya Dooj), sisters in India pray for their brothers for a happy and long life. It is a festival celebrated by Hindus on the second lunar day of Shukla Paksha in the Hindu m...