Festivals & Occasions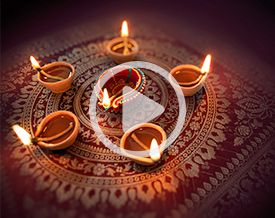 Festivals are what keeps us connected. When we are all together; friends, family and society, it makes up for a feeling of solidarity, unity. Unity is the most dominant weapon to battle with any obstacle throughout everyday life. Let us know more about our culture, our festivals and occasions with these amazing festival videos.

Govatsa Dwadashi (also know as Nandini Vrat and Vasu Baras) is an exclusive Hindu festival which is dedicated to worshipping the cows. It is observed on the Dwadashi (12th day) of the Krishna Paksha i...