Festivals & Occasions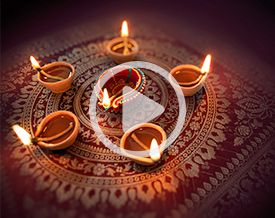 Festivals are what keeps us connected. When we are all together; friends, family and society, it makes up for a feeling of solidarity, unity. Unity is the most dominant weapon to battle with any obstacle throughout everyday life. Let us know more about our culture, our festivals and occasions with these amazing festival videos.

Rohini vrat is performed when Rohini Nakshatra prevails after Udayatithi. This fast is especially observed by Jain community....
King Kansa killed all the children born to his sister Devaki in order to protect himself. This is when Lord Krishna, an avatar of Lord Vishnu took birth only and only to put an end to Kansa's cruelty....
Kalashtami or Kala Ashtami is a Hindu festival dedicated to Lord Kalbhairav and is observed every Hindu lunar month on the Krishna Paksha Ashtami Tithi...