Festivals & Occasions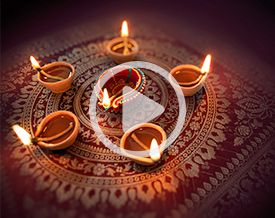 Festivals are what keeps us connected. When we are all together; friends, family and society, it makes up for a feeling of solidarity, unity. Unity is the most dominant weapon to battle with any obstacle throughout everyday life. Let us know more about our culture, our festivals and occasions with these amazing festival videos.

Kharchi Puja is one of the most popular festivals of Tripura, India. It is a week-long festival that starts on the 8th day of the new moon and 15 days after Ambu Bachi....
See the video to know more about Harela Mela, a special festival from Kumaon region in Uttarakhand....