Shot Glass Votive Candles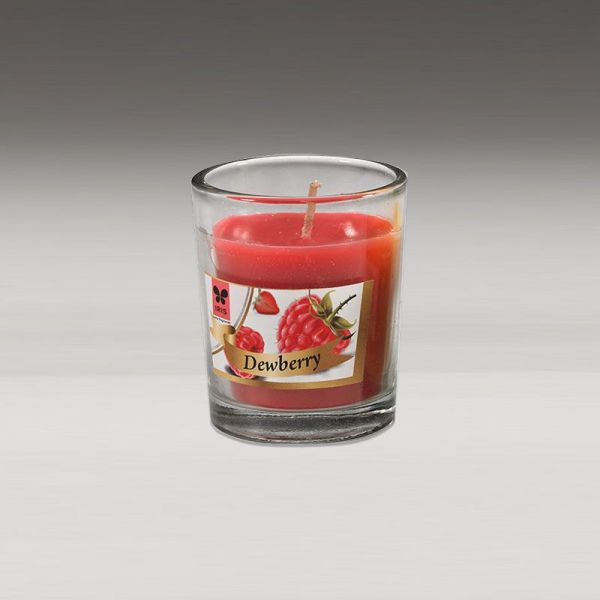 General
Net Quantity
Wax Weight 40g
Burning Time
8 Hours
Fragrances
Bamboo, Dewberry, Green Tea, Pinacolada, Sea Shore
Place the candle away from inflammable objects, on a heat resistant surface.
Caution
Never leave a burning candle unattended. Keep out of reach of children or Pets.
Coloured & scented candles in a shot glass votive. Made from purest of wax and an exotic blend of essential oils - all brought together to create the most exquisite handcrafted aroma candles, which are smokeless and dripless.
Dewberry
Reminiscent of the early summery days, the sumptuous fragrance of Dewberry is perfect to add an ambient atmosphere to your home. With the fruity aroma of berries & understated floral notes, this makes a luxurious addition to those cosy nights at home.
Green Tea and Bamboo

From a lush, green paradise of freshness comes the crisp fragrance of Green Tea combined with the subtle refreshing notes of Bamboo. The light woody notes will revive your home, helping you feel close to nature again.
Pinacolada

To transport you to a tropical dream, the luscious combination of the Pina Colada is perfect to take you back to those days at the beach. The sweet bouquet of fresh Pineapple and the rejuvenating notes of Coconut are packed into this fragrant candle, perfect to accentuate your home decor.
Seashore

Take off to the land of tranquillity where the scent of the sea breeze wakes you up each day and sends you off for a leisurely walk on the deserted shore. This tranquil scent is crisp & fresh, creating your home into a sensational space.
Brand: IRIS
Product Code:

IRAC8005

Availability:

In Stock
MRP (Inclusive of all Taxes):

Rs

80.00
Ex Tax:

Rs

80.00
Available Options
Tags:IRAC8005, IRAC8005DE, IRAC8005GB, IRAC8005PN, IRAC8005SS, Green Tea, Bamboo, Dewberry, Sea Shore, Pinacolada
People who bought this item also bought