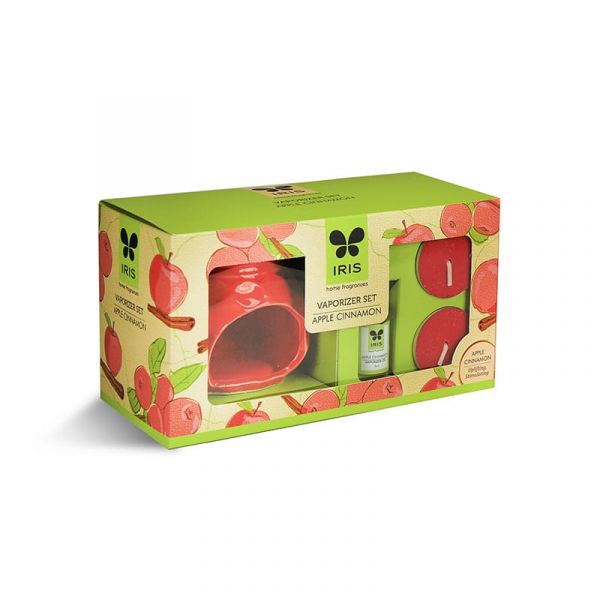 General
Pack Contents
1 No. Vaporizer Ceramic Jar, 1 No. Fragrance Vaporizer Oil (5ml), 2 Nos Tealights
Size
Overall dimension 17.8 x 8.5 x 9.8 cm
Fragrances
Lemongrass, Lavender, Apple Cinnamon
Half fill the bowl on the top of the fragrance vaporizer with water. Add 4 to 5 drops of vaporizer oil to the water. Place the tealight in the space provided at the base of the vaporizer. Light the tealight. On heating, the fragrance spreads in 5 min. Tealight can be extinguished once the bowl is empty.
Caution
Fragrance vaporizer will get hot when used. Place the vapourizer on a heat resistant surface away from flammable materials. Do not place in a windy area. Keep out of reach of children and pets. Oil not for body application and should not be ingested. Never leave the burner unattended. Use only non-toxic candles for safety.
Manufacturer Name & Address: N. Ranga Rao & Sons Pvt. Ltd, #1553, Vanivilasa Road, Mysuru - 570 004, Karnataka, India.
Country of Origin: India
IRIS Fragrance Vaporizer