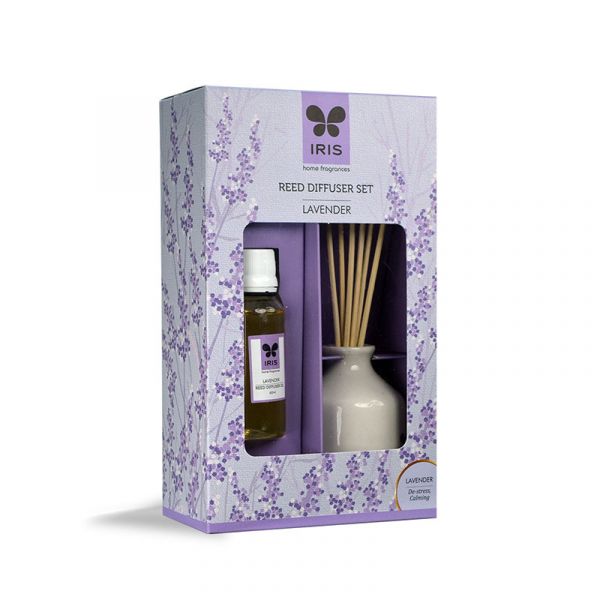 General
Pack Contents
1 No. Ceramic Pot, 1 No. Reed Diffuser Oil (60ml), 8 Nos Reed Sticks, 1 No. Pouch
Size
Overall dimension 10 x 7 x 22 cm
Fragrances
Orange Blossom, Lemongrass, Lavender, Jasmine, Apple Cinnamon
Replace the plastic cap with the wooden cap, then insert reed sticks into the bottle of diffuser oil. The fragrance will diffuse through the reed sticks.
Caution
Keep away from children and pets. Avoid contact with eyes and skin. Spills should be cleaned up immediately to avoid staining.
Manufacturer Name & Address: N. Ranga Rao & Sons Pvt. Ltd, #1553, Vanivilasa Road, Mysuru - 570 004, Karnataka, India.
Country of Origin: India
IRIS Reed Diffuser