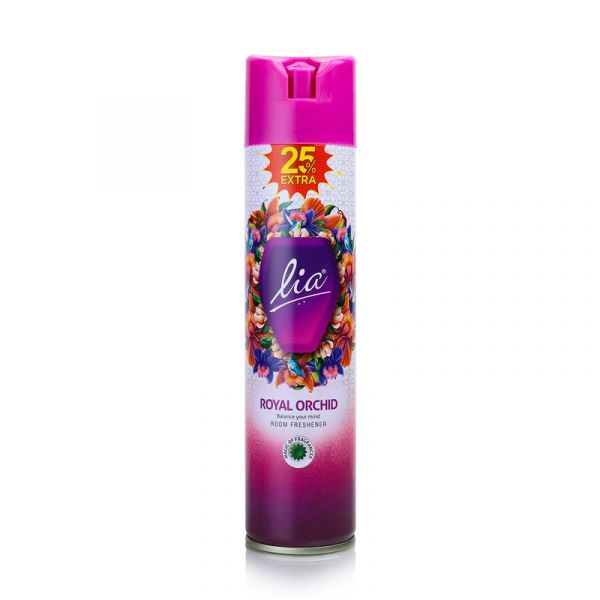 General
Fragrances
Chandanam, Floral, Fruity, Jasmine, Rose, Lemon, Lavender, Sandal, Sea Shore
Close all windows and doors of the room. Shake well before use. Hold the can upright and spray 8 to 10 jets ( about 6 seconds each), in all the directions towards the ceiling. Repeat.
Caution
Extremely Inflammable. Do not Pierce or Burn even after use. Protect from heat and sunlight. Keep away from Eyes while spraying. Keep out of reach of children.
Manufacturer Name & Address: N. Ranga Rao & Sons Pvt. Ltd, #1553, Vanivilasa Road, Mysuru - 570 004, Karnataka, India.
Country of Origin: India
Lia Room Freshener