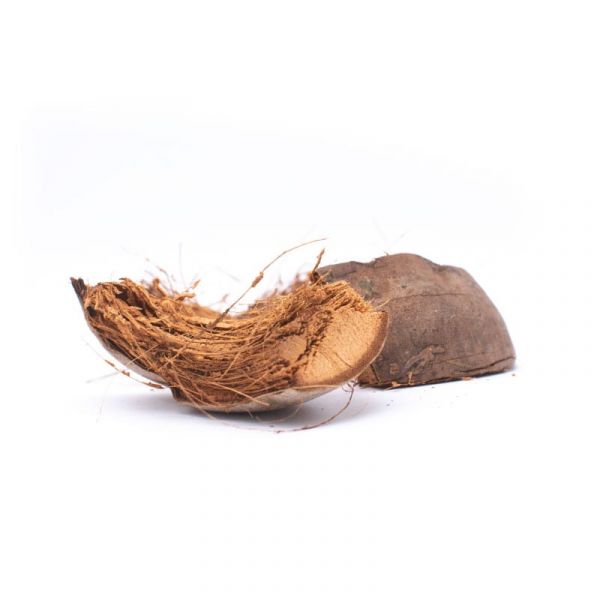 Manufacturer Name & Address: N. Ranga Rao & Sons Pvt. Ltd, #1553, Vanivilasa Road, Mysuru - 570 004, Karnataka, India.
Country of Origin: India
Om Shanthi Coconut Husk
MRP (Inclusive of all Taxes):

Rs

100.00
Ex Tax:

Rs

100.00
Wallet Offer : Up to ₹150 cashback on Mobikwik Wallet. Min Order Value ₹399.
USECODE : MBK150 T&C
Free Shipping on Orders Above

Rs

249.00
Coconut, also referred to as the Shree-Phal, is a symbol of prosperity. Every part of the coconut plant is considered auspicious in Indian culture. Coconut husk is mostly used in Havans/Homas during pujas, festivals and other spiritual events.
Om Shanthi Coconut Husk is 100% Coconut Fibre. The pack also includes 20 gms of Om Shanthi Dhuno. The Dhuno is made using resins recommended by ancient Ayurveda along with fragrant essential oils. A combination of Dhuno and coconut husk is offered to the fire to appease the divine powers. The fragrance emitted creates an aura perfect for Puja and worship.

All the ingredients are ethically and sustainably sourced. The entire Carbon footprint during manufacturing of our products is offset as we are a certified Zero Carbon Manufacturer.

This product contains 500 gms of Om Shanthi Coconut Husk and 20 gms of Om Shanthi Dhuno.

Brand: Om Shanthi
Product Code:

OCH100

Availability:

110
Tags:OCH100, coconut fibre, Coconut Husk
People who bought this item also bought