Om Shanthi Pure Turmeric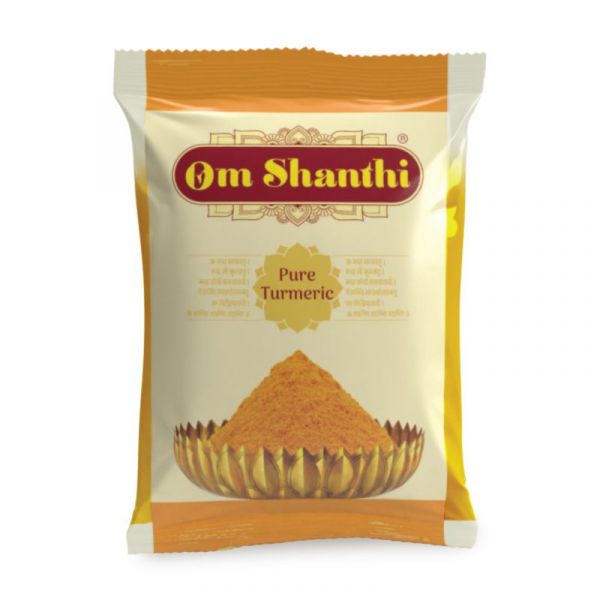 General
Packing Type
Pouch / Tin Can
Weight
50g / 100g
Manufacturer Name & Address: N. Ranga Rao & Sons Pvt. Ltd, #1553, Vanivilasa Road, Mysuru - 570 004, Karnataka, India.
Country of Origin: India
Om Shanthi Turmeric is organically grown and packed in its purest form. Accredited by FSSAI Om Shanthi Turmeric is edible grade and can be used for every occasion, religious or otherwise to bring in positivity and sanctity.
The significance of Turmeric the "golden herb" within the religious traditions of India and other eastern countries goes way beyond spirituality. It is used to sanctify places of worship and predominantly used in all rituals and religious ceremonies. Use of Turmeric brings positive flow of energy. The golden power creates an aura and bring out its own special glow.
Brand: Om Shanthi
Product Code:

OSTT

Availability:

106
MRP (Inclusive of all Taxes):

Rs

15.00
Ex Tax:

Rs

15.00
Available Options
Tags:OSTT, OST 302, OS 008, OTRF, om shanti
People who bought this item also bought