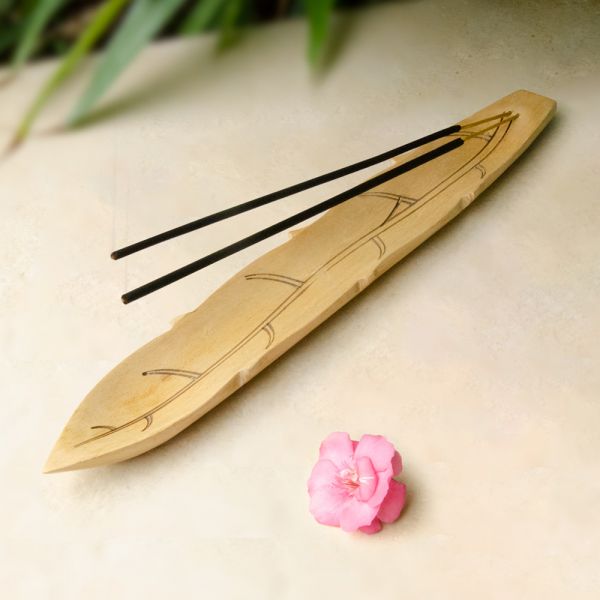 General
Size
27.94 cm
No of Items
1 no Ash Catcher
Type
Wooden Handcrafted
Light Agarbathies, blow out the flame and stick the unburnt end in the orifice provided at the tip of the ash catcher.

Place the ash catcher on an even surface and let the ash fall into the ash catcher.

Empty the ash and clea

n the surface regularly.

Never place burning match stick on the ash catcher.
Manufacturer Name & Address: N. Ranga Rao & Sons Pvt. Ltd, #1553, Vanivilasa Road, Mysuru - 570 004, Karnataka, India.
Country of Origin: India
Leaf Ash Catcher