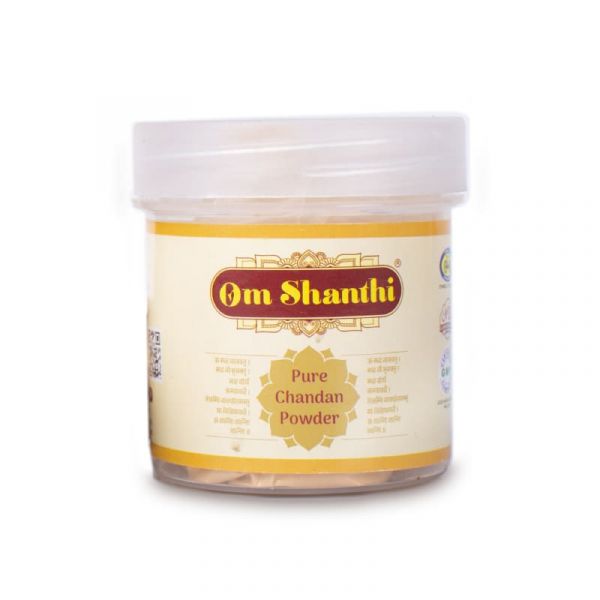 General
Net Quantity
50g
Fragrances
Sandal
Manufacturer Name & Address: N. Ranga Rao & Sons Pvt. Ltd, #1553, Vanivilasa Road, Mysuru - 570 004, Karnataka, India.
Country of Origin: India
Om Shanthi Chandan Powder
MRP (Inclusive of all Taxes):

Rs

50.00
Ex Tax:

Rs

50.00
Free Shipping on Orders Above

Rs

249.00
Chandan, or sandalwood, has been used since time immemorial in our puja rituals, festivals, and social customs. Chandan powder is mainly used in our religious ceremonies as a holy offering to the deities and to adorn them with a 'tilak'. It is worn as a tilak or tika on our foreheads or between eyebrows for its cooling effects on one's mind and body.
Om Shanthi Pure Chandan Powder is tested in state-of-the-art laboratories and is certified safe on the skin.
Om Shanthi Pure Chandan Powder has a subtle fragrance and cooling qualities that help devotees concentrate during prayer and meditation, besides promoting tranquility.
Brand: Om Shanthi
Product Code:

OCPF

Availability:

151
People who bought this item also bought