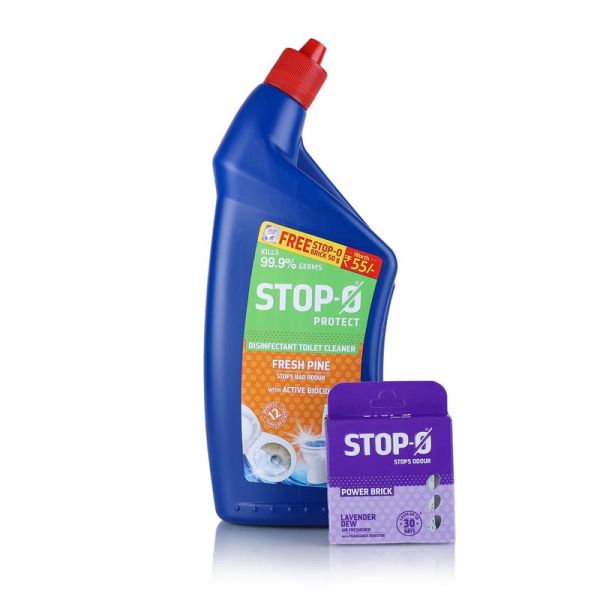 General
Net Quantity
1L + 50 gm Stop-O Brick Free, 500ML
Fragrances
Fresh Pine
Remove cap, Squeeze the liquid around the bowl and under the ring
Leave for 15 mins
Brush and Flush
Stop O Protect is also suitable for all types of toilets including Indian and western commode style toilets. It does not affect septic tank.
Manufacturer Name & Address: N. Ranga Rao & Sons Pvt. Ltd, #1553, Vanivilasa Road, Mysuru - 570 004, Karnataka, India.
Country of Origin: India
Stop-O Protect Disinfectant Liquid Toilet Cleaner