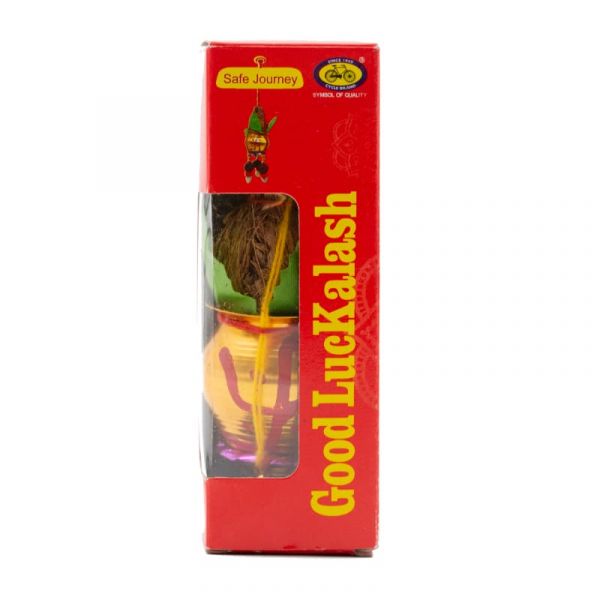 General
Net Quantity
1N Good Luck Kalash
Packing Type
Rectangular Pack
Manufacturer Name & Address: N. Ranga Rao & Sons Pvt. Ltd, #1553, Vanivilasa Road, Mysuru - 570 004, Karnataka, India.
Country of Origin: India
Good Luck Kalash
MRP (Inclusive of all Taxes):

Rs

100.00
Ex Tax:

Rs

100.00
Free Shipping on Orders Above

Rs

249.00
The Good Luck Kalash is a mini metal pot that you can hang inside your vehicle. The Kalash represents good luck, auspiciousness and is viewed as a source of life. The Good Luck Kalash makes for a great trip accessory in cars, autos, and buses, be it daily commuting or long-distance journeys. You can also pass on wishes to your friends and relatives for their travels by gifting a Good Luck Kalash.

Brand: Cycle
Product Code:

GKLH

Availability:

220
Tags:car, car hanging, mirror hanging, hanging, GKLH
People who bought this item also bought