Om Shanthi Navin Shining Powder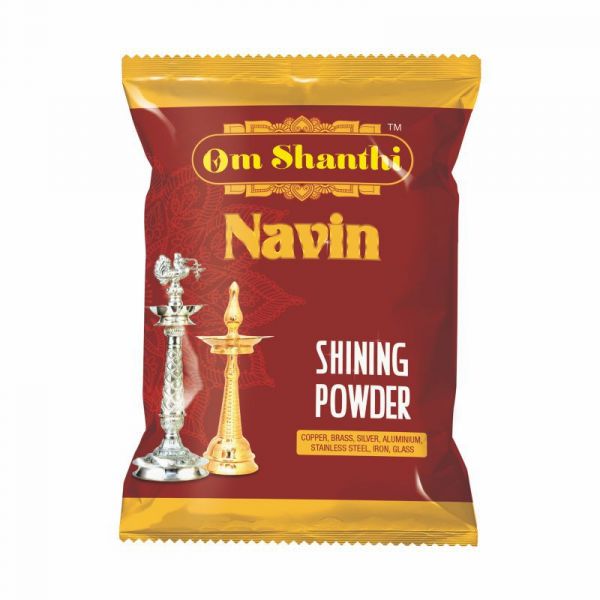 General
Net Quantity
200g
Packing Type
Pouch
The pleasant fragrance of flowers, the chiming of brass bells, camphor aarti on a copper plate and a brightly lit silver oil lamp mesmerises everyone during a traditional Hindu Pooja. Bright and polished pooja articles add to the aura during these special rituals.
Retaining the polish and brightness of the pooja articles after every use forms an integral part of these activities. They must be cared for as they serve a very special purpose in our lives. The hands that take care of them are also equally special. We present to you Navin Shining powder, that is safe on hands and helps you keep your pooja articles bright and new.
Om Shanthi Navin Shining Powder works well on copper, brass, silver, aluminium, stainless steel, iron and glass.
Brand: Om Shanthi
Product Code:

ONST

Availability:

In Stock
MRP (Inclusive of all Taxes):

Rs

42.00
Ex Tax:

Rs

42.00
Tags:ONST, shining powder, copper, brass, silver, aluminium, stainless steel, iron, glass, om shanti
People who bought this item also bought