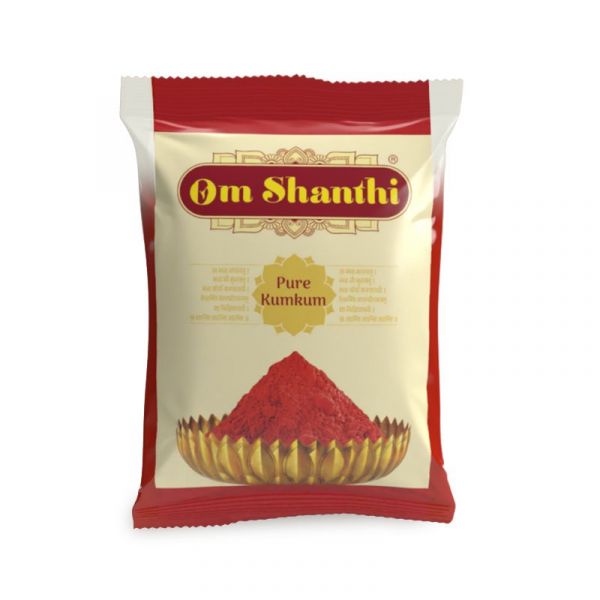 General
Packing Type
Pouch
Weight
40g, 1kg
Manufacturer Name & Address: N. Ranga Rao & Sons Pvt. Ltd, #1553, Vanivilasa Road, Mysuru - 570 004, Karnataka, India.
Country of Origin: India
Om Shanthi Pure Kumkum
MRP (Inclusive of all Taxes):

Rs

15.00
Ex Tax:

Rs

15.00
Wallet Offer : Up to ₹150 cashback on Mobikwik Wallet. Min Order Value ₹399.
USECODE : MBK150 T&C
Free Shipping on Orders Above

Rs

249.00
Om Shanthi Kumkum is brought to you in its divine form, fresh and clean prepared the traditional way.
Kumkum is applied to deities and also worn by women of various communities and cultures across the country. Considered as an important adornment for a married woman, no marriage is considered complete without the application of this powder on the bride's forehead by the groom. When worn by men, it signifies valor. It continues to be a practice to offer Kumkum to the women folk who visit your home before they leave even today.
Brand: Om Shanthi
Product Code:

OSDF

Availability:

439
Tags:OSTK, OST 301, OS 007, sindoor, om shanti
People who bought this item also bought